Information
Pfi vegetable production data horticulture yield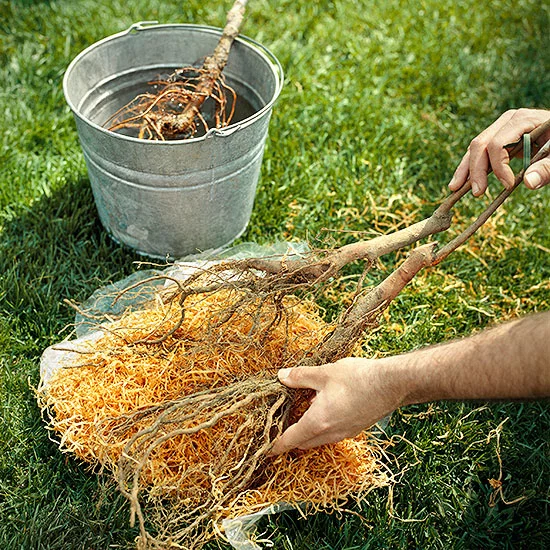 We are searching data for your request:
Manuals and reference books:
Wait the end of the search in all databases.
Upon completion, a link will appear to access the found materials.
Pfi vegetable production data horticulture yield data, food safety and food security: what's up?
Agroeconomists, scientists and food and nutrition analysts at the National Agricultural Statistics Service (NASS) have been busy over the last few months, conducting on-the-ground and online surveys, asking questions, and gathering relevant data to provide you – and us – with answers.
A number of studies and reports are already available, and we have more coming, most notably a major research project on the economics of agroecosystems. The NBSS-USDA initiative known as the Sustainable Intensification Study has generated some very promising data.
"We're interested in the whole sustainable intensification project – how do we maintain high crop yields while also providing food safety and security? We've looked at this over the past five years," USDA Undersecretary for Marketing and Regulatory Programs Greg Ibach told Food Safety News.
Ibach says NASS collected and analyzed data and asked questions in a number of ways. Two surveys were used. The first surveyed farmers, focusing on food safety, disease resistance, and yields. The other surveyed a random sample of farmers, asking about their food safety practices.
The second survey generated the greatest interest. It examined how they protect their yields and how they plan to protect them in the future.
A number of the questions were designed to look at production methods to help sustain yields. Those included how they grow the crops, whether they apply inputs, like fertilizers, fungicides or pesticides, and how many of those inputs are used.
Ibach says this area of study is of particular interest because it may help shape production methods, like cover crops, that will allow for the use of inputs while still maintaining yields.
"That really has implications for sustainable agriculture," he says.
Those who responded to the survey said they mostly used chemical inputs to keep yields high. However, some were considering other approaches. They were concerned about potential risks to health and food safety. They also noted the difficulty of maintaining quality at a high level, given the need to maximize crop yields.
"It's a balancing act," Ibach says. "There's only so much money to go around. There's only so much land to go around. We need to increase our yields, but at the same time, we want to make sure that we're providing safe food, that the food that is produced is safe, that it's being produced safely and that the food that is on our table is safe."
As for what farmers have to do to ensure safety, they said they are "very conscious of it."
"We've got very robust food safety program in place," Ibach says. "It s very strict in terms of how we operate. We produce food and feed. If we produce something, we want to make sure that it s as safe as we possibly can."
There's always a need for science-based education. "We always want to be better at this," Ibach says. "You can always be better at something. You want to be able to demonstrate that. You want to be able to provide a level of assurance to the customer and the consumer and to the government and to the regulators that we re doing everything that we can to be able to provide a safe product."
Ibach says that to do so requires the continual development of new technologies.
"It's very important that we all continue to explore new areas," he says. "The way that we ve gone over the last century was to focus on one particular area and then let that one particular area become the dominant method for doing things."
The way he sees it, though, there will always be a need for farmers. "It's very important that we have farmers on the land," he says. "We need people to feed the world. If we don't have farmers, we're going to be in a very, very difficult situation."
Ibach says the world needs farmers who are educated, who understand the importance of food safety, who understand food safety on a global basis, who understand that food safety begins at the farm.
"What I'm always trying to remind farmers is to never lose sight of what they're doing and what they're responsible for," he says. "They need to never get away from that. It's important. It's important that you never lose sight of what you re responsible for and what you're responsible for."
He hopes that the CFSF can do its part to remind farmers of that responsibility. "We're all just responsible for each other and for each other's health, and for each other's safety," he says.
"That's the way I see it and the way I see it in the CFSF," he says. "We're very, very concerned with how people are going to feed the world in the future. I don't know what s going to happen, but if we don't have farmers, we re in a difficult situation."
Related
About Dan Fohs
Dan Fohs is an independent writer and editor who writes about farming and agritourism, as well as the environment. Dan was a contributor to the USDA National Resources Conservation Service publication "The Agronomy and Soil Science Guide to Wisconsin" from 2007-2011.
View all posts by Dan Fohs →
Thanks for writing the piece on farmer nutrition. I think it is very important and your stories remind us to do our best to maintain these basics for ourselves and our families. I can see we are in the beginning stages of many changes and many new issues, but the good news is the CFSF's new emphasis on farmers. I hope it continues and that more opportunities present themselves as we go forward.
We are glad you think of us as beginning in some ways, Dan. As you might imagine, with as many new issues that have come up, it's just been so time consuming to cover them, in addition to keeping with the farm/agritourism theme. The farmer/supplier group is getting stronger every day and is beginning to hold some meetings, and we're glad to have been able to bring some of these issues to your attention.
I am so pleased to
Watch the video: Large Scale No-Till Vegetable Production from the EFAO Conference 2021